We're Building a House on Joy....and We Need You!
Help Us Make This House a Home
We appreciate your consideration in assisting our dream of building a new Christ Child House. Please consider helping us make this House a Home!
The future of Christ Child House has three distinct priorities: a new House, a new Recreation Center and Endowment to support Program Enhancements. The total construction costs are approximately $11 million.
We are humbled and honored to announce the exciting news of a fully funded $3.8 million Endowment. This has been made possible by the generosity and commitment of the Pulte Family Foundation.
Estimated Need: $8.5-10 Million
New construction of a 18,000 square foot home
Twenty private and four semi-private bedrooms
Creative space dedicated to art and music therapy
Quiet areas for after-school tutoring
Sensory room specific to the needs of children on the Autism spectrum
Dedicated mudroom and laundry room featuring state-of-the-art sanitation technology
Private offices for clinicians to conduct one-on-one therapy and consultation
Full service commercial kitchen
Estimated Need: $1.0-1.5 Million
Multi-purpose floor to allow for basketball, soccer and other sports as well as theatre and talent shows
$3.8 million - Fully Funded by The Pulte Family Foundation
With challenge comes opportunity.
The time has come for a new Christ Child House.
Challenge
Due to the level of abuse our boys have withstood, sharing bedrooms is not an option for many residents. The current House only has 16 bedrooms.
Opportunity
Christ Child House aims to have a fixed census of 24 residents. The structural limitations of the current 16-bedroom House means we have been forced to turn boys away.
Challenge
The current House has limited space for indoor recreation. There is a small playground outside, but during the long winter months, at-home recreation is confined to one general purpose room. Our boys' natural energy and enthusiasm is often augmented by aggression.
Opportunity
A year-round recreation center would be vital to the physical, mental and emotional well-being of every boy that calls Christ Child House "home."
Challenge
The current length of stay at Christ Child House is between 9-14 months, and once a child transitions out of the House, he is referred to another licensed agency for psycho-social counseling and other supportive services.
Opportunity
To expand the continuum of care, Christ Child House plans to expand program licensure to become a Child Placement Agency (CPA). This would allow Christ Child staff to coordinate the foster care placement and continue to provide personalized supportive care to the child in an approved foster care home.
Challenge
Building a new Christ Child House will require a major fundraising effort including major gifts and multi-year pledges.
Opportunity
Together, we can change lives. Please partner with Christ Child Society today to build a home that transforms fear into confidence, suffering into survival and helplessness into hope.
The current House is crumbling, having experienced an electrical fire and flooding during the past year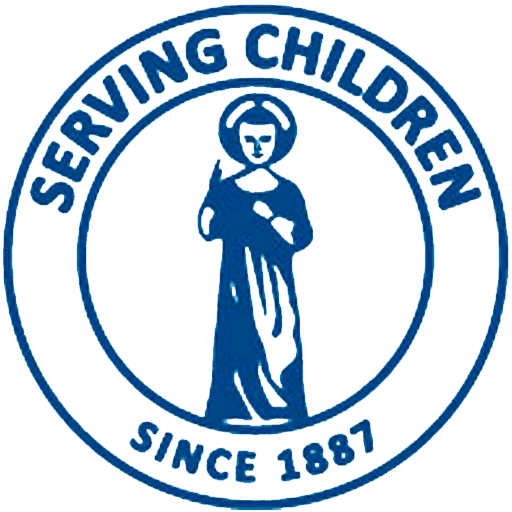 Christ Child House has been home to more than 3,000 children over the past 73 years
Christ Child House provides real world life skills training, money management, a focus on the trades and higher education.
There are countless success stories of children who first walked through our doors having suffered severe trauma.
Christ Child Society of Detroit is a non-profit, multidenominational organization of volunteers changing the lives of children-in-need across metro Detroit for more than a century.
One of 45 chapters of the National Christ Child Society, the Detroit Chapter manages three arms of outreach; the Layette House, Literacy Program and, unique to the Detroit Chapter, the Christ Child House, a residential treatment center for boys, aged 5-16, who are victims of severe abuse and neglect.
Each program is supported by the 300+ women members of Christ Child Society Detroit. Further support is received from a co-ed Junior Christ Child Society of high school students, and Christ Child 313, a group of dedicated 20–40-year-old men and women.
In addition to giving thousands of volunteer hours to Layettes, Literacy and the House, Christ Child members plan annual fundraising events that are critical to Christ Child's success.
pour les enfants Spring Luncheon
Night of Angels Fall Dinner
Autumn Cup Golf Outing
Christmas Home Tour and Holiday Boutique
Above all, we believe it's never too late for a happy childhood.
Christ Child House is an intensive residential treatment center licensed by the State of Michigan providing care for boys, ages 5 through 16.
We are, first and foremost, a home. And the people who live under our roof become like family.
Abuse, neglect and unspeakable trauma have derailed their childhood. It is our mission to rebuild healthy lives and restore hope and joy completely... body, mind, heart, soul and spirit.
The severity of the boys' problems requires the expertise of a highly trained professional staff. The team, which includes clinical therapists, youth specialists, education counselors, recreation staff and a medical liaison, creates a highly structured treatment plan for each child to help rebuild his life.
Our trauma-informed residential treatment programs include:
Family-oriented treatment focused on permanency planning and adoption services
Clinical Therapy services for children and families
Coordinated after-care services
Consulting psychiatrist and pediatrician
Art Therapy
On-campus tutoring and summer school program
Centralized food service program and nutritional planning
Therapy dog visits
Summer Camp program
Horticulture program
STEM Programming
Extensive volunteer and recreation programming
Christ Child House is accredited by the Council on Accreditation for Families and Children (COA) and a member of the Michigan Federation for Children and Families. Licensed and contracted by the State of Michigan, Bureau of Children and Adult Licensing, CCH provides services to boys of every race, creed and national origin.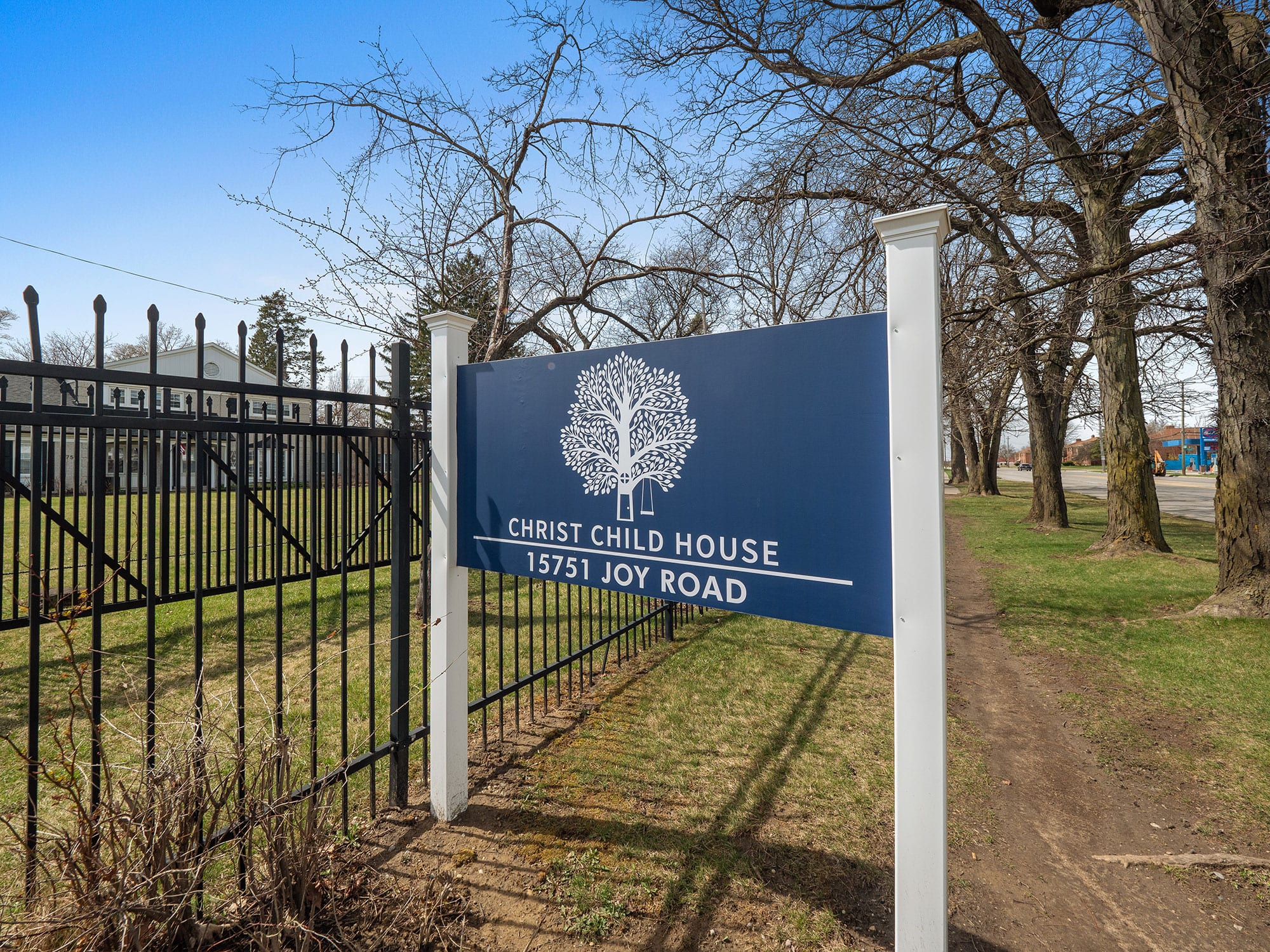 Where Love Leads to Action...
109 years of Layettes... delivered into hands of more than 50,000 mothers-in-need
12 years of Literacy... more than 5,000 books distributed
73 years of Christ Child House... helped raise more than 3,000 boys